Point Guard Elite: The Nation's #1 Point Guard Camp
The OtterBasketball system transfers directly into game play.  Our players understand that the only success is team success.  Our players work harder and smarter than the competition and make everyone around them better. OUR RESULTS ARE PROVEN.  
Learn to Maximize Your Athletic Ability

Learn to Make Reads on the Defense

Learn to Work Harder & Smarter than the Competition
WHAT IS OTTER BASKETBALL?
Developed by professional trainer Jason Otter, this program combines modern exercise science with good old-fashioned hard work and the proven method of deliberate practice. Otter Basketball Training provides players with a system of play designed to maximize a player's development of foundational concepts focusing on efficiency and familiarity of movement. Once a player develops the core concepts of our program, players then will learn to manipulate opponents to achieve success against players who are bigger, stronger or more athletic. It's no secret, OtterBasketball is changing the way basketball is taught all over the country!
Our Testimonials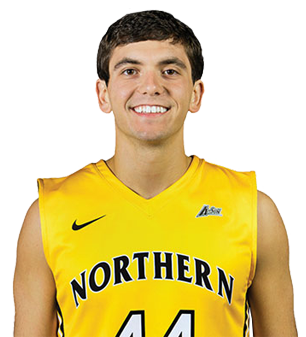 "Coach Otter helped teach me to be the man I am today and helped my sister and I reach our goal of playing Division 1 Basketball. Thank you." – Dean Danos
More Testimonials
"I have been attending 2 Point Guard camps per summer since I was in 7th grade. I know I could not have played Division 1 basketball without them.  I am a 5'10" average athlete that has suited up against almost every major program in the country.  I can't wait to get to a camp this summer and learn more.  Thanks OtterBaasketball for making my dream a reality."
– Dean Danos (1st Team All-State) Northern Kentucky University.
"Without my Point Guard Elite experience I would have never achieved the things that other people thought was impossible.  People told me my whole life I was too small to have success on the college and pro level.  I am excited to be a part of the OtterBasketball staff and help players achieve what others may think is impossible.  I Believe."
– Matt VanPelt (Recipient of the Pete Maravich Collegiate Point Guard Award) Pro Player Overseas.
"We had attended many camps that said they taught what OtterBaskteball and Point Guard Elite taught.  We thought they did until we went to Point Guard Elite.  The other camps didn't come close in comparison!  As a coach and former Division 1 player, I was blown away at the opportunity Jason gives these players.  It opened doors for my daughter that we weren't sure could ever be opened.  There is NOT a better program in the country.  My daughter attends 2 PGE's a year, the Extreme Concepts Camp, and does the Online Training daily.  Watching her hard work pay off on the court and in the classroom is totally worth it!" 
– Leighanne Lay (Mother of Brooke Lay – Varsity Starter as a Freshman & Member of Nike USA national team).
"I have been with Jason since I decided to walk on at Kent State University.  I became Kent State's all time leading scorer and helped take them to the Elite 8 and there's no way that would have been possible without Jason Otter and OtterBasketball.  Thank you OtterBasketball for your continued help with my 12 year pro career and helping me achieve against high-level athletes."
– Trevor Huffman  (Division 1 All-American,  Division 1 All-American Mid Major,  All-Decade Team, Kent State All-Time Scoring Leader, 12 Year European Pro Career)
"I worked with Jason from High School through my NBA career. I spent 4 hours a day working with Jason the summer before my most productive NBA season.  I have Jason to thank for all the time he spent with me in my development as a player."
– Jason Richardson (Division 1 All-American, 10 year NBA veteran)
"What Jason has done with Matt is anything less than remarkable.  The difference he has made not only on the court but off the court is amazing.  Every time Matt attends a Point Guard Elite he comes back enlightened and with a sense of confidence that still astonishes me.  The best thing we ever did in his development as a player and person is take him to Point Guard Elite and keep him in the OtterBasketball system."
– Bob Weir (parent of Matt Weir) Current-Prep Standout.